Once Were Men 5 – Boat Cruise
Once Were Men 5 – Boat Cruise
Nov 30 6:00pm -10:00pm
King St Warf
$120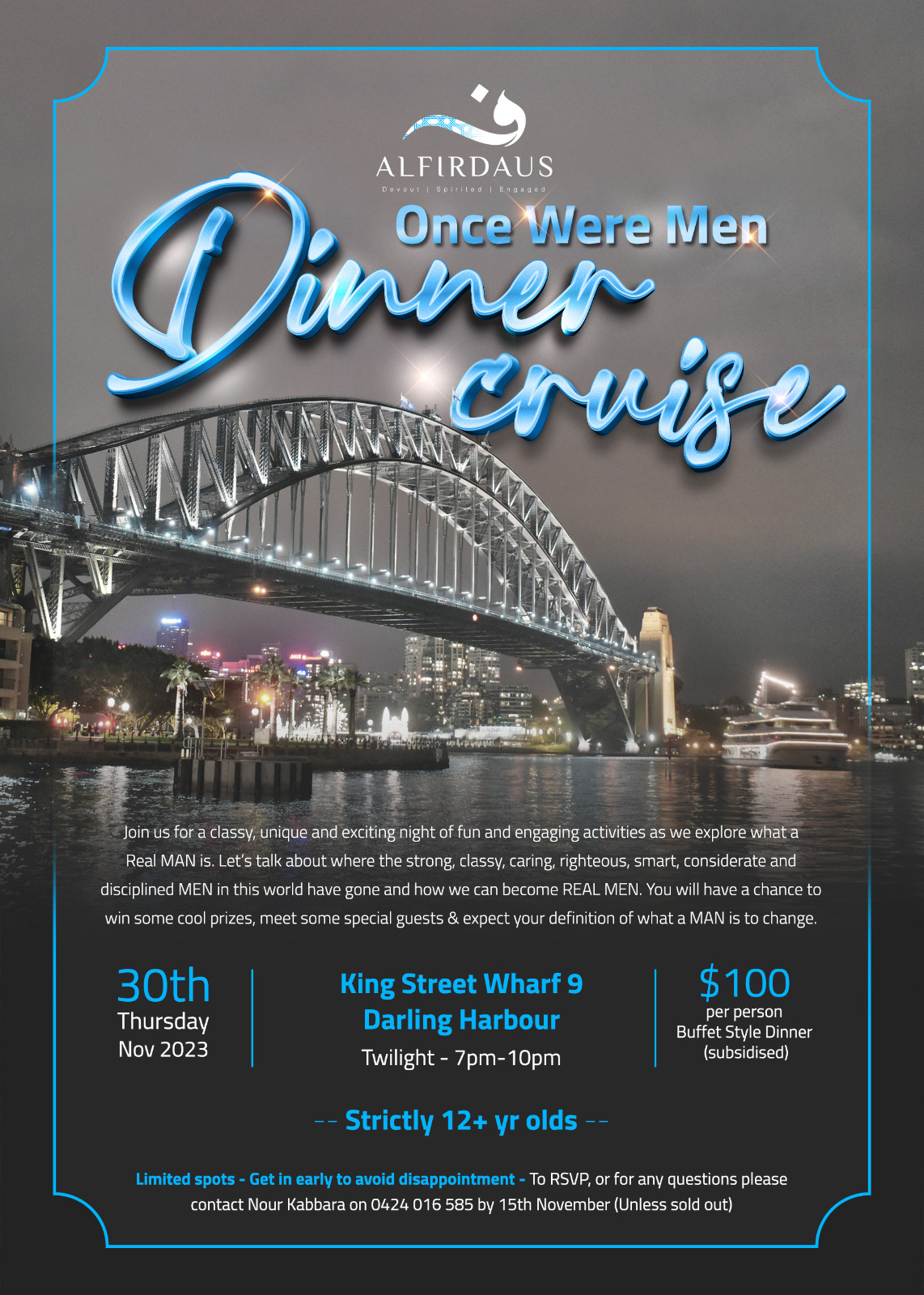 DETAILS
Date:
Nov 30

6:00pm -10:00pm

Cost:
$120
Event Category:
TNS
VENUE
| | |
| --- | --- |
| Venue Name: | King St Warf |
| Address: | King St Warf |
| Ages: | 12-18 |
InshaAllah you are all in good faith and health.
OUR BIGGEST EVENT OF THE YEAR IS HERE!!!
Alhumdulilah this will be our 5rd Annual dinner.
*Once were Men 5 – Annual Dinner*
Date & Time – *THURSDAY 30th of November – 6pm – 10pm*
Our departure will be from King St Warf.
It will be a formal event held *on a boat cruise* this year.
*Cost – TNS Students*
– $100 Subsidised (The original cost is $120 per person)
*Non TNS Alfirdaus Students are also welcome at $120*
*Please pay cash at an Alfirdaus centre*
Includes Buffet dinner, drinks, cruise around the harbour.
Please don't allow your sons to miss out on this event, as we aim to have a fun night and redefine their concept of what a MAN is. We want the boys to get dressed up, look and feel classy and be well presented like a mature man in sha Allah.
If you would like to confirm your sons attendance for the above event please register through this link
If you have any questions please do not hesitate to contact me
Nour Kabbara
Teenage Boys Coordinator