2024 Prayer Workshop: Strengthening the Salah
2024 Prayer Workshop: Strengthening the Salah
Jan 17 9:30am -1:30pm
274 Miller Rd, Villawood NSW 2163
$30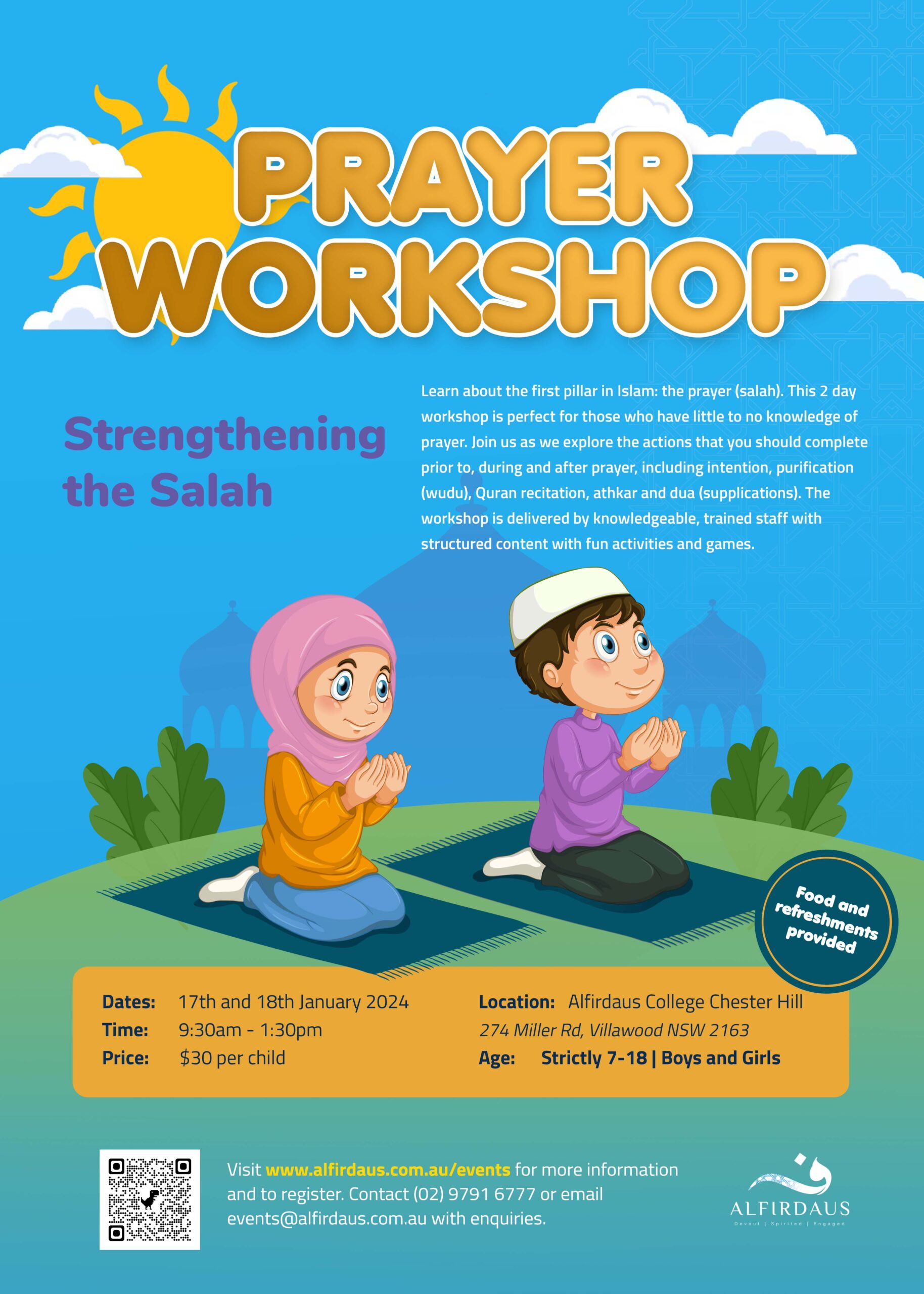 DETAILS
Date:
Jan 17

9:30am -1:30pm

Cost:
$30
Event Category:
Prayer Workshop
VENUE
| | |
| --- | --- |
| Venue Name: | Alfirdaus College Chester Hill |
| Address: | 274 Miller Rd, Villawood NSW 2163 |
| Ages: | 7+ Years Old |
Learn about the first pillar in Islam: the prayer (salah). This 2 day workshop is perfect for those who have little to no knowledge of prayer. Join us as we explore the actions that you should complete prior to, during and after prayer, including intention, purification (wudu), Quran recitation, athkar and dua (supplications). The workshop is delivered by knowledgeable, trained staff with structured content with fun activities and games.
Date: 17th and 18th January 2024
Time: 9:30am – 1:30pm
Price: $30 per child
Location: Alfirdaus College Chester Hill (274 Miller Rd, Villawood NSw 2163)
Age: Strictly 7+ years old | Boys & Girls
Registrations close Sunday 7th January 2023.
Contact (02) 9791 6777 or email please email events@alfirdaus.com.au for enquiries.